Warrior Macro Charge DURING Combat
For all you warriors out there, might get nerfed in 1.12. Just copy and paste, and please try not to tell people out of mps, shh!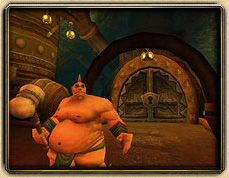 script local i; CastShapeshiftForm(1); CastSpellByName("BloodRage"); CastSpellByName("Charge"); for i = 0,15 do if ( GetPlayerBuffTexture(i) == "Interface\Icons\Ability_Racial_BloodRage") then CancelPlayerBuff(i); end; end

What it does it makes you cast bloodrage, then it cancels bloodrage (now making you out of combat) and charges. YOU MUST SPAM IT though, like press it a lot of times quickly for it to go, not a problem though. One other thing it only of course works in pvp and not mobs, and if you are getting moonfire spammed it wont work because you only have a split second of being out of combat to charge, so basically anything else works.


Article © Warcraft News, Tips&Tricks, tutorials, patches, mods, informations, documentationShare